Me and James have just spent this afternoon watching this.
It was fantastic. I wasn't sure whether James would cope with it, being noisy, have flashing lights and crowds, but he loved it - so I needn't have worried.
Another first for James ...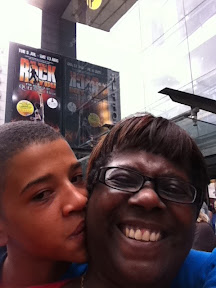 And a thank you kiss for me.
Posted using BlogPress from my iPhone