I spent a weekend re-couping here. MIL cottage in Derbyshire.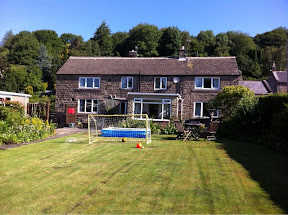 I walked around the garden, read magazines, watched the kids play in the paddling pool, took some photos, but most of enjoyed being out of the house for a few days.
Thanks for your best wishes - I'm taking each day as it comes and getting better each day.
Will try and upload my 1 layout - when I get it finished (taking longer than expected - lol)
Hope you are all enjoying this lovely weather.
- Posted using BlogPress from my iPhone